Version: bleeding-edge 🩸
Vehicles are wheeled entities which Characters can possesses and drive.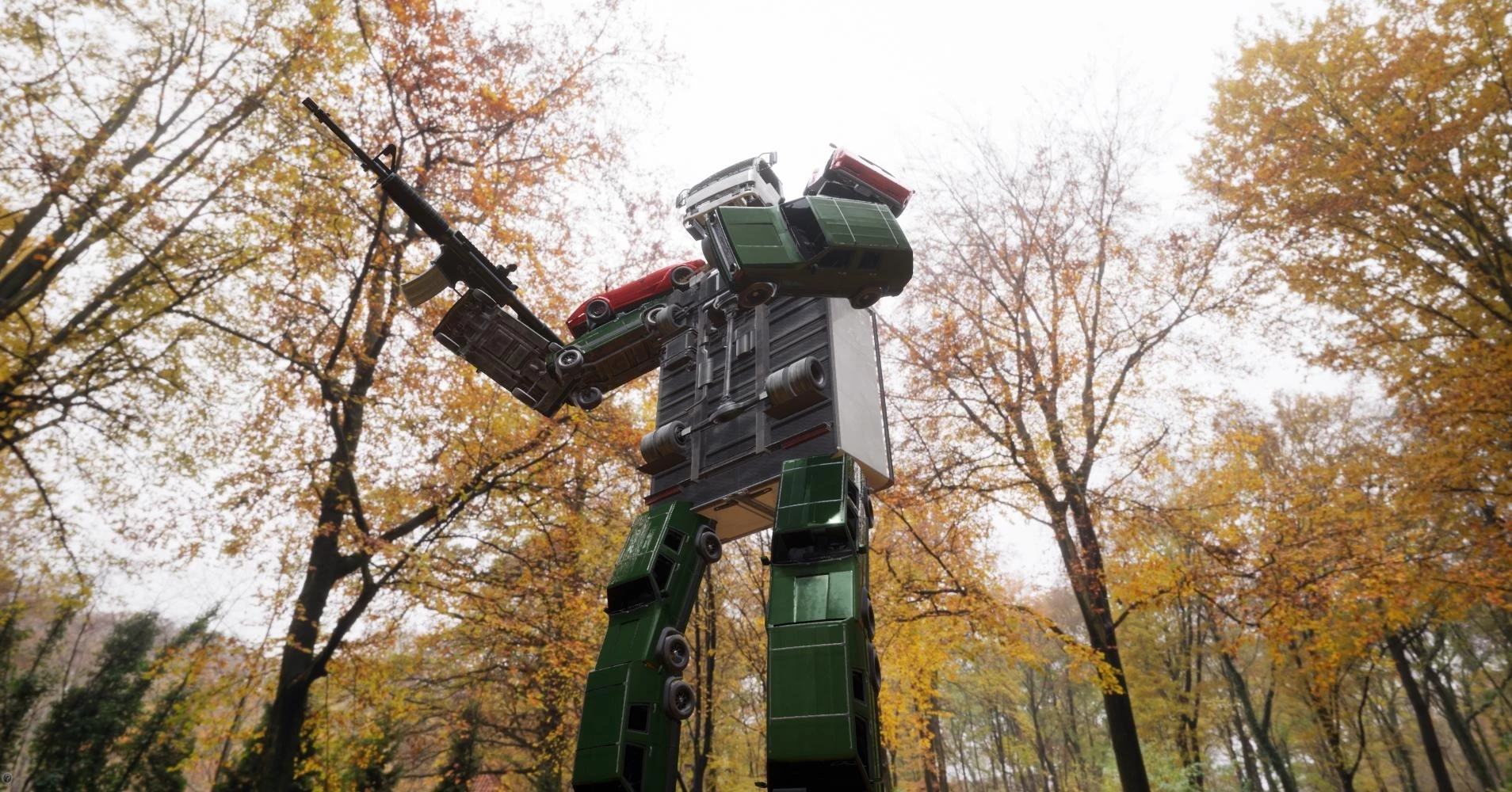 Any Skeletal Mesh can be used to create a Vehicle, although only Skeletal Meshes with Wheels bones can use the built-in feature of animated Wheels.
🎒 Examples​
🛠 Constructors​
Default Constructor​
More related examples:
Monster Truck

getting-started/tutorials-and-examples/monster-truck
🗿 Static Functions​
Inherited Entity Static Functions
This entity doesn't have own static functions.
🦠 Functions​
Inherited Entity Functions
Inherited Actor Functions
Inherited Paintable Functions
---
AddStaticMeshAttached​
Spawns and Attaches a StaticMesh into this Vehicle in a Socket with relative Location and Rotation. Uses a custom ID to be used for removing it further

For customizing the Materials specific of a StaticMeshAttached, please use the following syntax as the parameter_name in the Paintable methods: attachable///[ATTACHABLE_ID]/[PARAMETER_NAME], where [ATTACHABLE_ID] is the ID of the Attachable, and [PARAMETER_NAME] is the name of the parameter you want to change.
---
Horn​
Starts or stops the vehicles horn
---
RecreatePhysics​
Call this after configuring the vehicle if passed auto_create_physics to constructor
---
RemoveStaticMeshAttached​
Removes, if existing, a StaticMesh from this Vehicle given it's custom ID
---
RemoveAllStaticMeshesAttached​
Removes all StaticMeshes attached
---
SetAutoStartEngine​
Sets if the Engine auto starts when the driver enters the Vehicle
---
SetEngineStarted​
Sets if the Engine is turned off/on (this will affect Lights, Sounds and ability to Throttle)
---
SetDifferentialSetup​
Configures the Vehicle Differential
---
SetEngineSetup​
Configures the Vehicle Engine (Torque, RPM, Braking)
---
SetAerodynamicsSetup​
Configures the Vehicle Aerodynamics Settings
---
SetTransmissionSetup​
Configures the Vehicle Transmission
---
SetWheel​
Wheels can be updated in runtime by calling SetWheel again, you can for example change the suspension high or disable a wheel totally by toggling affected_by_engine off or setting radius to 0.
---
SetDoor​
Adds a Door at offset_location from root which will pose the Character at seat_location with seat_rotation rotation.
---
SetSteeringWheelSetup​
Configures where the Steering Wheel is located, so Characters can grab it procedurally properly
---
SetHeadlightsSetup​
Configures the Headlights Offset and Color.
---
SetTaillightsSetup​
Configures the Taillights Offset.
---
PlayAnimation​
Plays an Animation on this Vehicle
---
GetMesh​
Gets the Asset name



Returns VehiclePath (

asset path

)
---
GetBoneTransform​
Gets a Bone Transform in world space given a bone name



Returns table (in the format { Location: Vector, Rotation: Rotator })
---
GetPassenger​
Gets a passenger from a seat



Returns Character (

or nil if no passenger in seat

)
---
GetPassengers​
Gets all passengers



Returns table of Character
---
GetRPM​
Gets the current RPM



Returns integer
---
GetGear​
Gets the current Gear



Returns integer
🚀 Events​
Inherited Entity Events
Inherited Actor Events

Base Actor

scripting-reference/classes/base-classes/actor

| | Name | Description |
| --- | --- | --- |
| | DimensionChange | Triggered when an Actor changes it's dimension |
---
Horn​
Triggered when Vehicle honks
---
Hit​
Triggered when Vehicle hits something
---
CharacterEnter​
Triggered when a Character fully enters the Vehicle
---
CharacterLeave​
Triggered when a Character fully leaves the Vehicle
---
CharacterAttemptEnter​
Triggered when a Character attempts to enter the Vehicle

Return false to prevent it
---
CharacterAttemptLeave​
Triggered when a Character attempts to leave the Vehicle

Return false to prevent it
---
TakeDamage​
Triggered when this Vehicle takes damage

Return false to cancel the damage (will still display animations, particles and apply impact forces)